July, 2021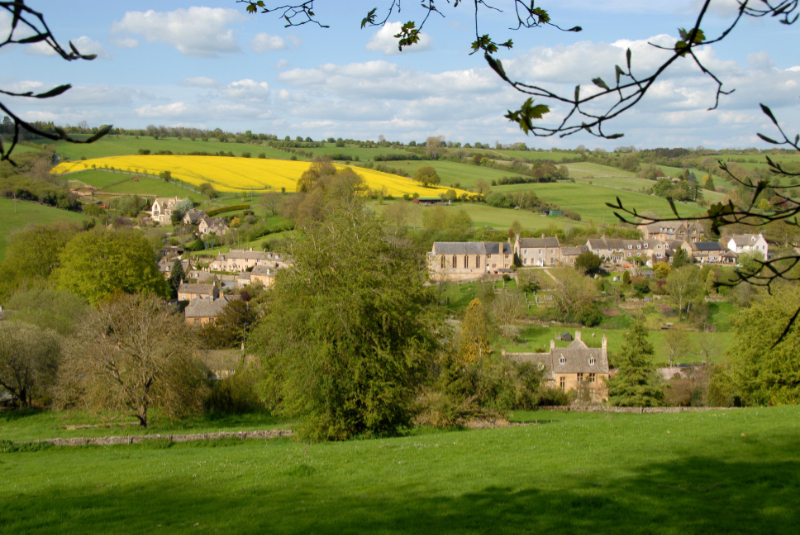 If you are looking to move to South Warwickshire, South Worcestershire or the North Cotswolds, there is a wealth of natural beauty and biodiversity to enjoy. The benefits of country living include an increase in the trend for remote and flexible working, the wellbeing benefits of getting out in the great outdoors, towns and villages within or close to Areas of Outstanding Natural Beauty and historical heritage, as well as recent improvements to Britain's broadband network.
The better known property portals consistently report that searches for country properties by those seeking outdoor space and a more rural life are still on the rise. A rise in key search words for potential buyers include "garden, acres, rural, land". It is good for our bodies and our minds to get outside and connect with nature.
Such areas of wonderful natural beauty within our area include:
Cotswolds AONB – This large Area of Outstanding Natural Beauty comprises walks, trails, cycle routes and bridle paths. The organisation calls this area the walking and exploring capital of England, full of rolling hills, grassland and picturesque old villages. www.cotswoldsaonb.org.uk
Heart of England Forest – The footpaths across the 7,000 acres of forest, stretching from the Forest of Arden to the Vale of Evesham, are an ideal place to get some fresh air and blow away the cobwebs. heartofenglandforest.org
Blenheim Palace grounds – Comprising Capability Brown designed formal grounds, lake and pleasure gardens, the vast parkland surrounding the famous historic palace has an excellent, rich and diverse natural landscape. www.blenheimpalace.com
Within our local area we are lucky to have some of the National Trust's best loved gardens and parkland including Upton House, Charlecote Park, Coughton Court, Chastleton House, Snowshill Manor, Dover's Hill and internationally renowned Hidcote Manor. www.nationaltrust.org.uk
Batsford Arboretum – The arboretum occupies the grounds of Batsford Park, the country house once home to the famous Mitford sisters. Set in 56 acres of lovely Cotswold countryside the arboretum contains over 1500 trees with species from all over the world. www.batsarb.co.uk
Throughout the area there is an abundance of public footpaths, bridal paths and a variety of set trails such as The Monarch's Way, The Cotswold Way, The Centenary Way and The Millenium Way.
Before visiting each location, we recommend checking the current guidelines, ticketing and details on their websites.
To view the properties for sale in our beautiful area take a look at our current property listings here.
For further information please contact Pritchard & Company on 01608 801030 or email sales@pritchardandcompany.co.uk