April, 2020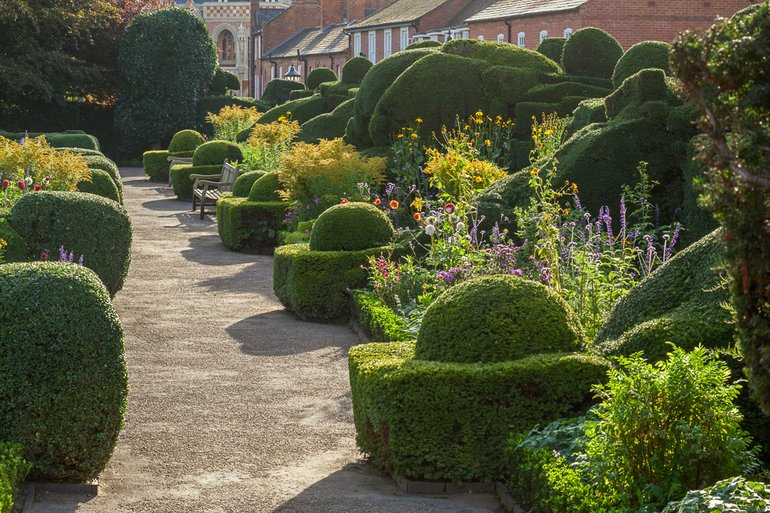 William Shakespeare grew up in the small South Warwickshire town of Stratford upon Avon, just three miles from the Pritchard & Company offices. We highlight the gardens and plant inspiration in his life and works. Five gardens that Shakespeare knew well in Stratford upon Avon, in which he gardened and explored, are:
Shakespeare's Birthplace in the town centre. Herbaceous borders flank the house with aromatic plants such as fennel, oregano, chives, thyme and lemon verbena, some familiar in his day.


Mary Arden's Farm in nearby Wilmcote, three miles to the north of Stratford upon Avon, is where his mother grew up. There is an Edwardian flower garden, 23 acres of rustic organic farmland, a wildflower meadow and a Tudor style vegetables garden.


Anne Hathaway's Cottage in Shottery, on the edge of Stratford upon Avon, is the childhood home of Shakespeare's wife. Set in nine acres of grounds with the original orchard, the Tree Garden containing 40 trees all mentioned in the works of Shakespeare, bright flower displays in the Cottage Garden, spectacular Victorian flowerbeds and beautiful, sweeping woodland with 300 year old pear trees.


Hall's Croft in the old part of the town is the house he gave to his daughter Susanna. It is a quiet walled garden containing the medicinal herb garden of Shakespeare's son-in-law, the physician John Hall. The borders are being planted to a new design in Spring 2020 inspired by the Jacobean era.


New Place is Shakespeare's final home where he died in 1616 and where he created a garden to reflect his fame and wealth. There is a restored Tudor knot garden, 12 long borders in the Great Garden and several mulberry trees. The bronze tree sculpture 'His Mind's Eye' depicts a tree swept to one side, apparently by the force of Shakespeare's genius, which is represented by a replica of his writing desk.
At that time, Elizabethans gave symbolic meaning to certain plants, their typical garden style contained topiary and an influx of new plants such as marigolds and nasturtiums as well as herbs used in medicine at the time, roses and daffodils.
Shakespeare was surrounded by gardens, meadows, riverbanks and woodlands. References to trees, herbs, kitchen and flower garden plants in Shakespeare's works are correct botanically and his audience at the time would have known the references and meanings. Here are the three best known plant quotes.
There's rosemary for remembrance and there is pansies, that's for thoughts. There's fennel for you, and columbines. There's rue for you; and here's some for me: we may call it herb of grace a' Sundays. (Hamlet)
What's in a name? That which we call a rose, by any other name would smell as sweet (Romeo and Juliet)
I know a bank where wild thyme blows, Where oxlips and the nodding violet grows Quite over-canopied with luscious woodbine, with sweet musk – roses with eglantine: There sleeps Titania (Midsummer Night's Dream)
If you are thinking of moving to our area, see our current property list here.
For further information please contact Pritchard & Company on 01608 801030 or email sales@pritchardandcompany.co.uk