December, 2018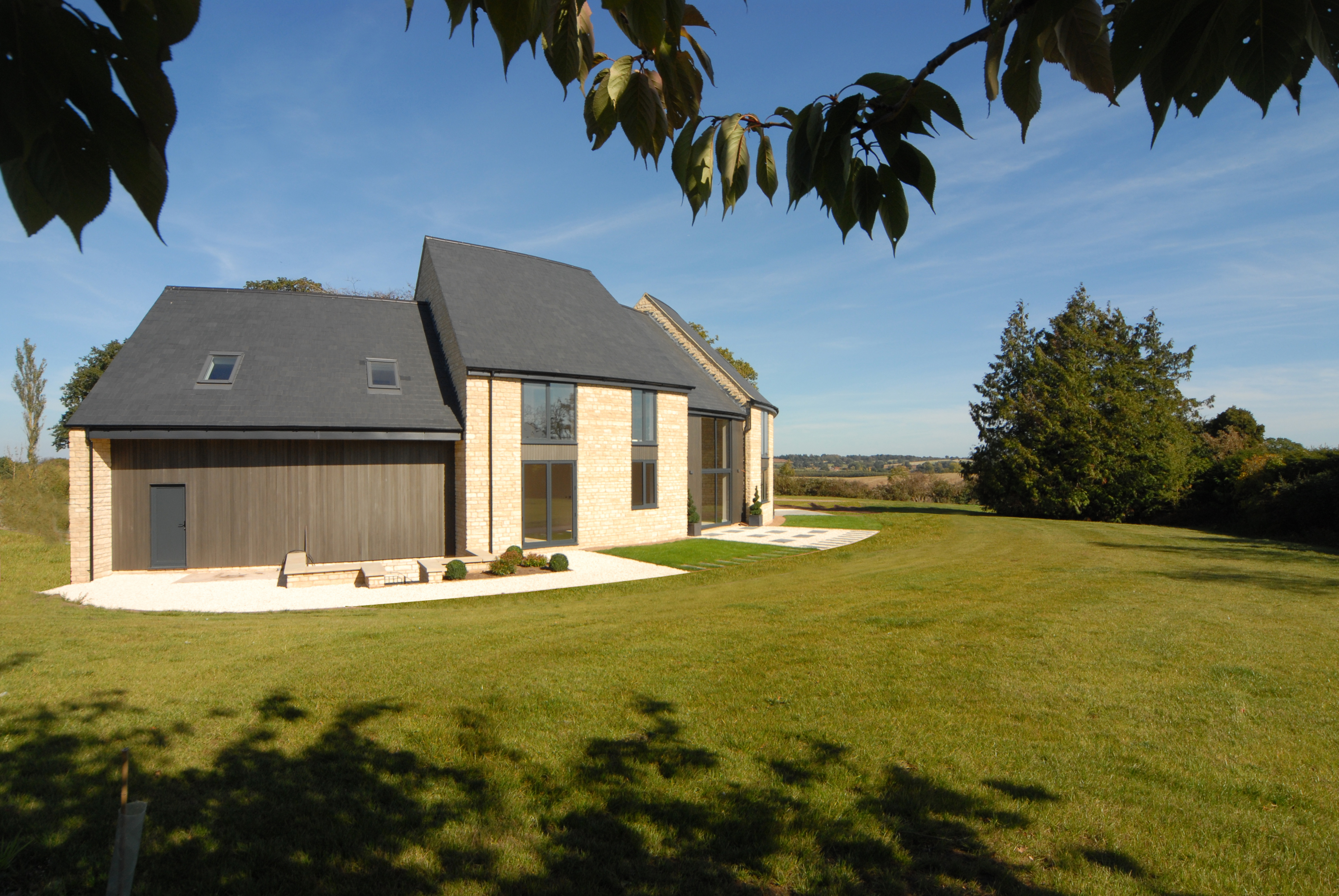 The countryside house clause known as Paragraph 79 is one of the few items of planning law for new homes which explicitly demands exceptional architectural standards. Very few submitted designs are approved. The Spinney in South Warwickshire is one such success.
Para 79 (short for Paragraph 79, and formerly Paragraph 55) is the special circumstance set out in criterion (e) of Paragraph 79 of the 24th July 2018 revised NPPF - National Planning Policy Framework - that allows new isolated homes to be built in the countryside, subject to certain requirements, where the design is of exceptional quality.
But only around half of the proposed schemes are approved, according to Colin Marrs in Architect's Journal, July 2018. Since its inception in 2012 there have been only 66 approvals throughout the UK. However, during these six years there were 42 refusals and a further five withdrawn - an approval rate of just 58%. 'Not just any old design will pass muster,' says Marrs.
Paragraph 79 states that planning policies and decisions should avoid the development of isolated homes in the countryside unless one or more of the following circumstances apply:
(e) the design is of exceptional quality in that it:
is truly outstanding or innovative, reflecting the highest standards in architecture and would help to raise standards of design more generally in rural areas;
and would significantly enhance its immediate setting;
and be sensitive to the defining characteristics of the local area.
Robert Adam of Classicist practice Adam Architecture, which has won several approvals, says: 'Many local authorities don't want you to be doing this. You have got to pull out all the stops to persuade them.'
According to Adam, 'A lot of people get hung up on the building but they need to pay attention to the landscape. This importance of landscape design in paragraph 79 approval is paramount in winning over the planners. As a result, many architects employ the services of a landscape architect to work on this part of the design. Landscape design needs to be complementary to the building, making it fit in, rather than being the primary element.'
Pritchard & Company have an exceptional country house for sale, The Spinney in Hampton Lucy, which was accepted as Paragraph 55 (former) with a similar second new country house due to be built nearby. We are also advising on another Paragraph 79 project. The Spinney featured as one of the 'Prime Properties' in The Times, Bricks & Mortar on 30th November.
We are proud to be involved in such rare and exciting projects which are at the cutting edge of architectural design and will undoubtedly embellish the quality of our future housing.
For further information please contact Pritchard & Company on 01608 801030 or email to sales@pritchardandcompany.co.uk