May, 2018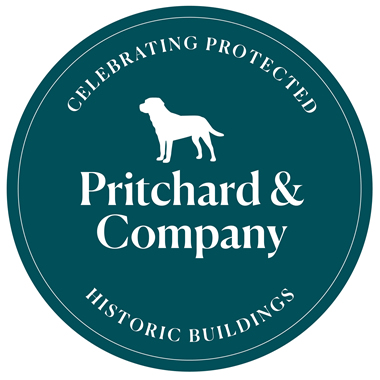 We at Pritchard & Company are proud to recognise England's heritage. We use our heritage logo to symbolise our support and love of historic buildings and this symbol marks a property in our portfolio which is Listed.
Pritchard & Company enjoys and celebrates England's spectacular historic environment. Our team has a sound collective knowledge of Listed and historic buildings. We share the values of English Heritage in that our work is informed by enduring values of authenticity, quality and responsibility.
Listed buildings are important to the character of an area. Listing marks and celebrates a building's special architectural and historic interest, and also brings it under the consideration of the planning system, so that it can be protected for future generations. Nearly 400,000 of the most important historic places in England are Listed which ensures their value is protected.
According to a report published by English Heritage, the private owners of Listed buildings are proud to be conserving heritage for the future as well as enjoying being a part of England's collective history.
We are proud to have two unique Listed properties coming onto the market very soon…

A magnificent Grade I apartment within one of England's stunning mansions. Grade I buildings are of exceptional interest, sometimes considered to be internationally important. Just 2.5% of Listed buildings are Grade I


A compact country Exmoor estate with Grade II Listed farmhouse close to the North Devon coastline. Grade II buildings are nationally important and of special interest. 92% of all Listed buildings are in this class and it is the most likely grade of Listing for a private residential building


If you wish to own a slice of England's history look out for these two amazing properties [here] stamped with our heritage symbol.