May, 2020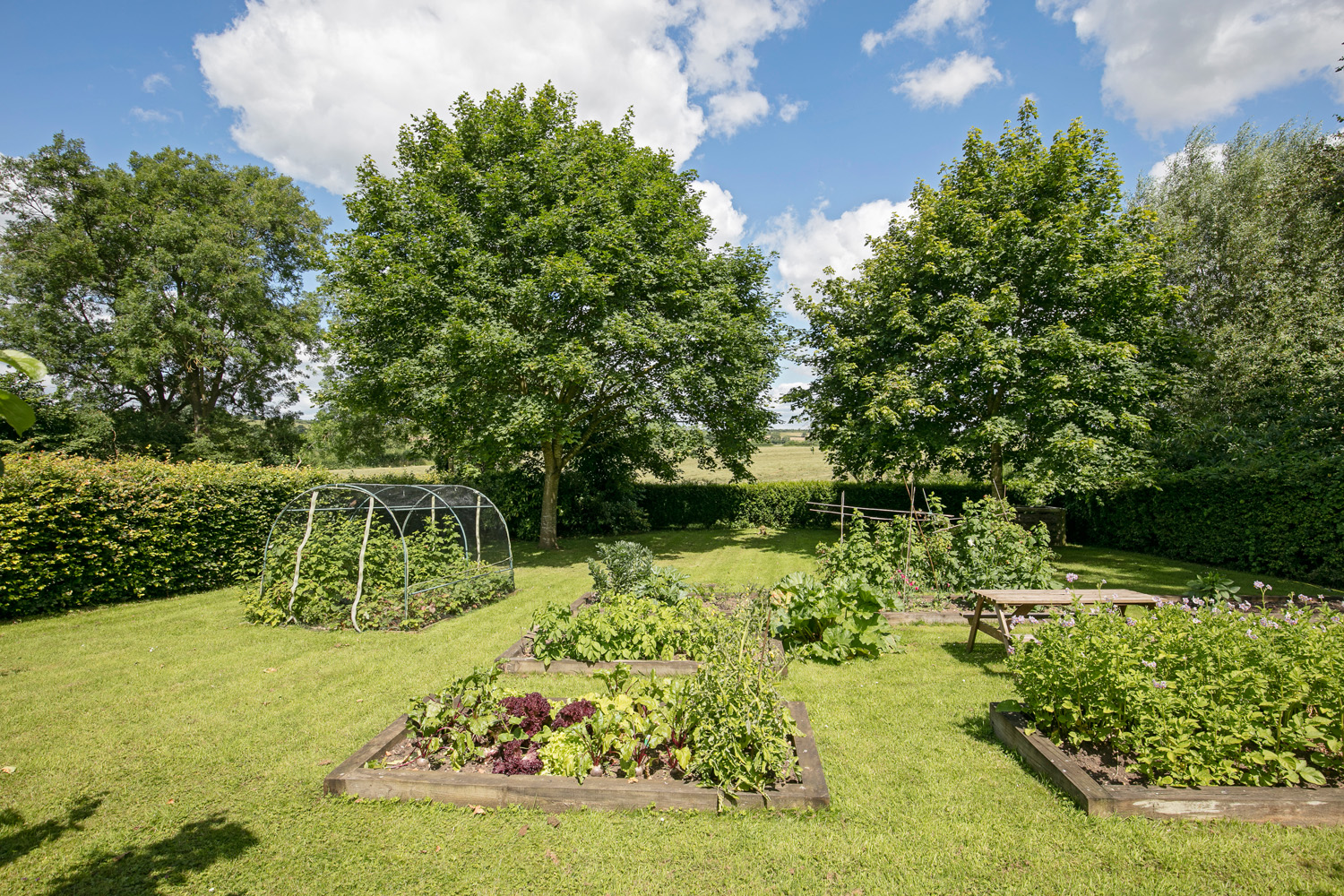 There is nothing better than having herbs, salad leaves and other vegetables ready to pick just outside your back door in the summer months. Read our blog to find out the basic tips for a top kitchen garden. People are becoming increasingly keen on grow your own so even a small patch is likely to add appeal.
A few herbs outside your door or in a hanging basket are a great way to start
If starting from scratch the situation of the plot is the most important consideration in terms of the best light, access, and how much space you have
Prioritise what to grow and make a plan
Assess your soil, whether it is sandy or clay and dig in some compost to feed the soil
Sow seeds or buy plugs of what you want to grow, checking the suitable aspect, spacing and feeding/watering preferences of each plant
Sow some seeds now indoors or in a greenhouse, to plant out later, and once the soil warms up you can sow straight into the soil
For a more ambitious plot with a variety of salad leaves and vegetables, there are many books and websites to advise
You could grow mint and strawberries for your Pimms, new potatoes and chives to make a wonderful potato salad to go with barbecues and a wide range of salad ingredients
Mint tends to grow rapidly and become invasive, so it is advisable to grow it in a pot to prevent it spreading too much
Even a window cill can provide space and light for useful herbs such as parsley, chives and basil
Ensure the plot is well watered and also drains well (especially if you have pots)
Keep an eye on slugs and snails which could eat your crop before you do
If you are thinking of selling your property when the situation allows, we are here to assist and advise. There is plenty of preparation which can be done during this time of staying at home, and we would be happy to help. Having your property market ready will set you at an advantage once restrictions are lifted.
Contact us for early advice on your property via 01608 801030 or 07760 222946 or email sales@pritchardandcompany.co.uk