February, 2019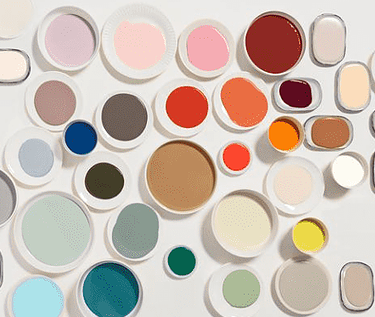 Every year trend experts, colour creatives, architects and designers draw on global insights and influences to define a collective mood in terms of consumer trends and a predicted palette of colours.
Colour is a powerful driver of emotion and behaviour and can really define the feel and ambience of a room.
Pritchard & Company summarise some key new colour trends from industry experts:
The Farrow & Ball team states: "Deep greens and blues feel protective, so have started to be used in living tooms that we retire to at night. In times of international turmoil people tend to gravitate towards warmer red-based tones making us forget about the world outside."


Look out for Farrow & Ball's Paean Black (red based and chic), Jitney (relaxed brownish neutral), Sulking Room Pink (muted rose), De Nimes (grounding blue like denim) and Treron (dark green grey).


Dulux's Colour of the Year is Spiced Honey, which they define as restorative, cocooning and energising – like its namesake, natural rejuvenating and healing honey - spiced with a hint of caramel and amber.


The new palettes at Jotun (Norwegian fast growing paint company) are Calm – clean neutrals with warm or cool shades of colour for energy balancing welcoming with contemplative; Refined – vibrant, eclectic and eccentric with stimulating greens and yellows; and Raw, grounding modern rustic with earthy reds, soft peaches, greens and autumnal browns for simpler living and hand crafted modernity.


Michelle Ogundehin (former Editor in Chief of ELLE Decoration UK) predicts the spicy accent colour of mustard will be popular throughout the year. The deep ochre yellow is adaptable, warming and can add deliberate flavour to a neutral minimalist look and can make a colourful room more peaceful. She sees it as a colour of hope for single wall coverings with texture, accessories or a single piece of furniture.



Habitat predicts an injection of mustard yellow in furniture or accessories: "Incorporate the bold colour into your home by starting small with vases and bed linen, before delving deep into yellow furniture and adding a hint of brightness and happiness into your home."
If you are considering a Spring sale, contact us for a free no obligation market appraisal of your property.

For further information please contact Pritchard & Company on 01608 801030 or email sales@pritchardandcompany.co.uk