November, 2020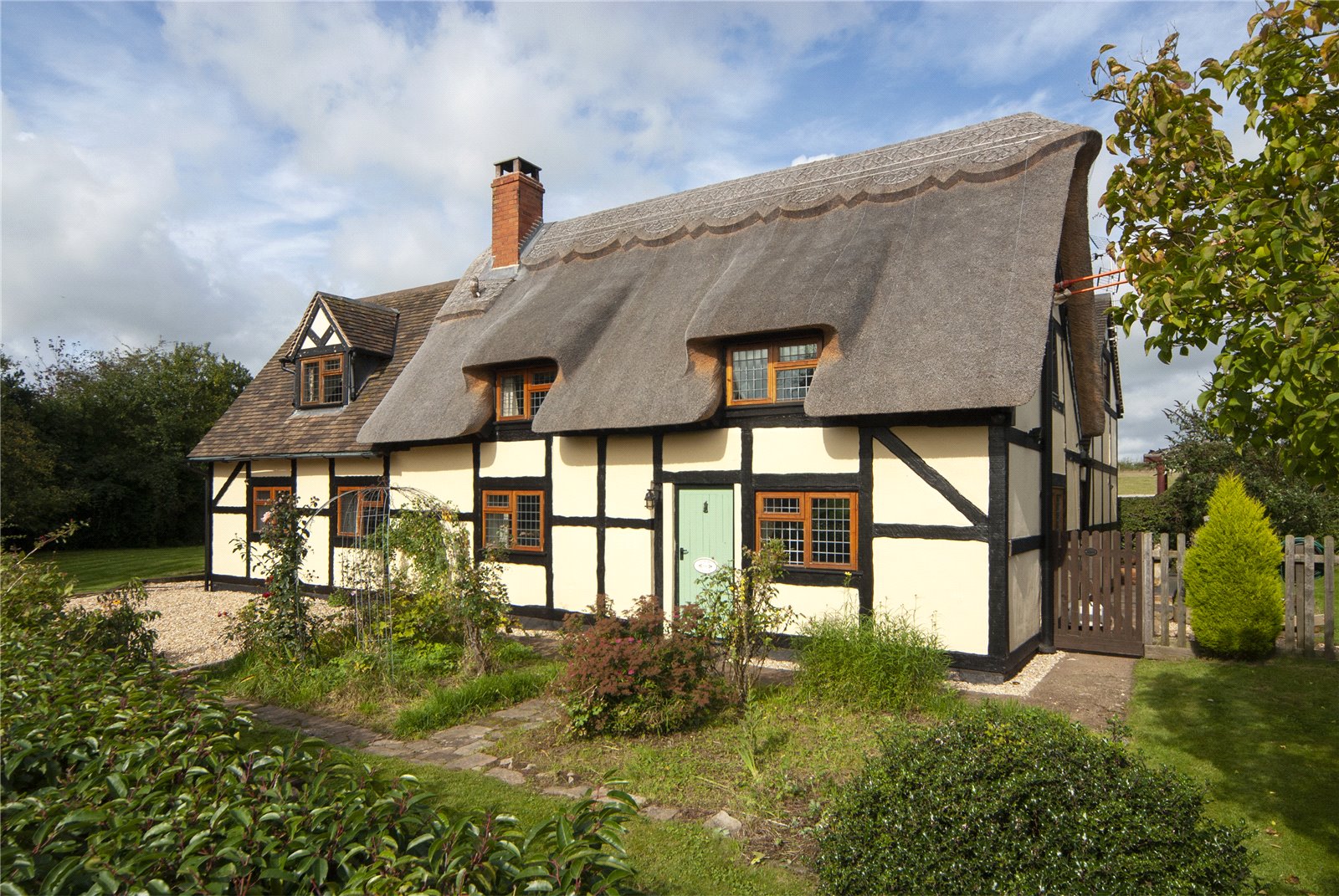 Half timbered houses appear throughout Worcestershire and parts of Warwickshire, especially around Stratford upon Avon. They are charming buildings dating from Medieval England which have stood the test of time.
What is half timbering?
Their style shows darkened oak beams, which is a natural ageing process of the wood
Oak was abundant, the most commonly used building material and is hard and durable
Logs were halved or cut down to a square inner section
Walls were filled in between the structural timbers
Infill was wattle and daub, laths and plaster or bricks
Additional dark timbers were often added to the structure to provide decorative enhancement within the design, set off against the whitewash
When wood ran into short supply bricks were introduced as a cheap supply of building material and an attractive alternative
Floors tended to slope or slant over the centuries which is a natural result of the wood warping with age
Pritchard & Company has a splendid thatched example of a half timbered house for sale:
The Thatch in Radford WR7 is a charming period property thought to date back to the 17th Century and is typical of many half timbered properties found across this part of Worcestershire. Guide price £725,000.

Contact Pritchard & Company on 01608 801030 or via sales@pritchardandcompany.co.uk to find out more.
Are you looking for a property in our area? See our property listings here.
Are you thinking of selling your property? Give Pritchard and Company a call or drop us an email to arrange a free no obligation market appraisal of your property.