January, 2021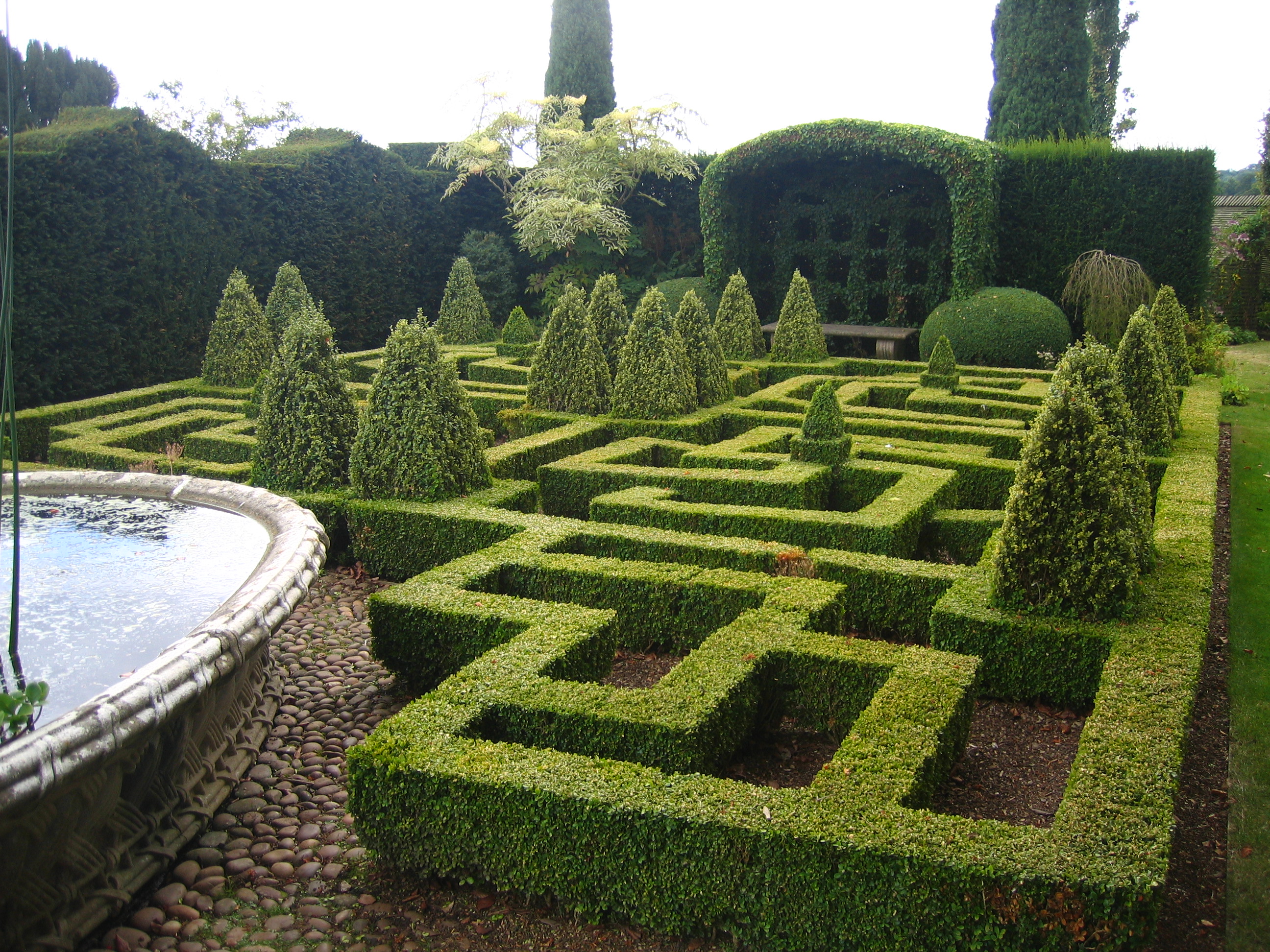 During the winter months gardens are dormant but that doesn't mean they need to lack interest. Clipped forms of topiary provide a focal point in winter and become special features when touched with frost or snow.
Pritchard & Company takes a look at the art form of clipped yew and box, the evergreen shrubs which not only providing form and structure to gardens in winter but throughout the whole year.
Topiary is defined as the practice or art of training, cutting, and trimming trees or shrubs into ornamental, geometric or fanciful shapes such as balls, cubes, obelisks, or even animal and bird forms.
Box (Buxus sempervirens) and yew (Taxus baccata) are typically pruned into topiary but other evergreens can also be used, such as privet (Ligustrum japonicum), holly (Ilex) and the shrub known as box honeysuckle (Lonicera nitida).
Topiary can be grown straight in the ground or in containers. Ensure the pot is big enough for the specimen and is heavy enough to prevent it toppling in high winds.
To maintain the shape, existing specimens need to be trimmed once or twice a year and more often for faster growing specimens. Fertiliser can be applied in spring to improve vigour and appearance. Either surround by ornamental gravel or mulch with bark or organic matter.
European topiary originated in Ancient Rome with mention of elaborate animals, inscriptions and obelisks in clipped greenery at Tuscan villas. The art form enjoyed a revival in Europe in the 16th Century.
Other forms of topiary include:
Parterres: Italian renaissance gardens typically had simple, large, clipped specimens among statues with lavish, clipped box hedges entwined in mirrored geometric patterns. This style is known as a parterre garden, either infilled with gravel or with colourful planting.
Mazes and labyrinths: Pleasure gardens with mazes and labyrinths of clipped hedges were introduced by The Normans. These still feature in some private and public gardens today.
Knot gardens: These became popular in the Elizabethan times when clipped ornate shapes were introduced to British gardens. Formed from different coloured box in crisscrossing patterns resembling ribbons of hedges tied up in knots. Scented herbs such as lavender were often used in the gaps and to provide colour.
If you wish to sell your property do get in touch, we can offer a no obligation free market appraisal and valuation of your property.
If you are a buyer looking for property in our area, do get in touch to register your details and we can help you find your new home. We constantly have properties not listed which are being prepared for market and which may meet your requirements, so please let us know what you are looking for.
Contact Pritchard & Company on 01608 801030 or via sales@pritchardandcompany.co.uk