August, 2021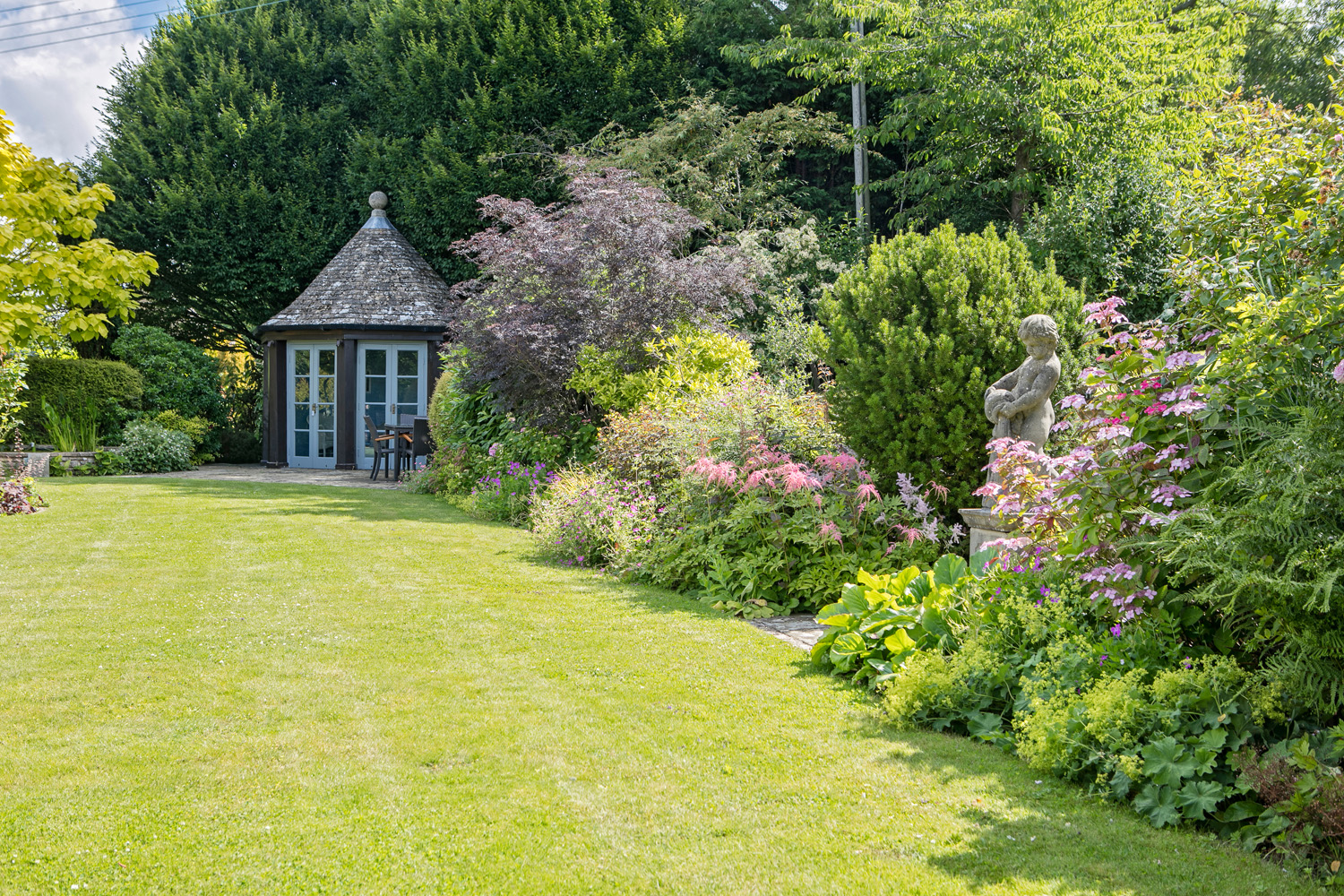 A summerhouse is very much part of English tradition, having featured in great gardens of note and great works of literature from Charles Dickens to Henry James and Walter Scott. Today, there are many benefits to having a summerhouse if space permits, all of which involve adding space to your home and garden. They can extend space for entertaining, working, creating or just relaxing. As well as providing a haven to read, write and dine surrounded by nature, they also double up as a studio, home office, mini gym or extra bedroom. By extending your living space you can opt for a fully insulated room with electricity which can be used all year round.
Adding a summerhouse would be a great way to update your garden and transform your space, adding more value and appeal to interested buyers. Pritchard & Company summarises below the benefits of a summerhouse:
Create a garden office
Enjoy your garden whatever the weather
A quiet retreat – a place to relax, be alone, enjoy some peace and quiet in nature
Family room or games room outdoors
A studio or hobby space – anything from yoga to sewing or art
Guest Accommodation – depending on available area and budget
Outdoor fitness centre
Off the shelf or bespoke, the size, shape and décor is up to your own individual needs and tastes and can enhance an otherwise unused corner of the garden

If you wish to sell your property do get in touch, we can offer a no obligation free market appraisal and valuation of your property.
If you are a buyer looking for property in our area, do get in touch to register your details and we can help you find your new home. We constantly have properties not listed which are being prepared for market and which may meet your requirements, so please let us know what you are looking for.
Contact Pritchard & Company on 01608 801030 or sales@pritchardandcompany.co.uk