April, 2019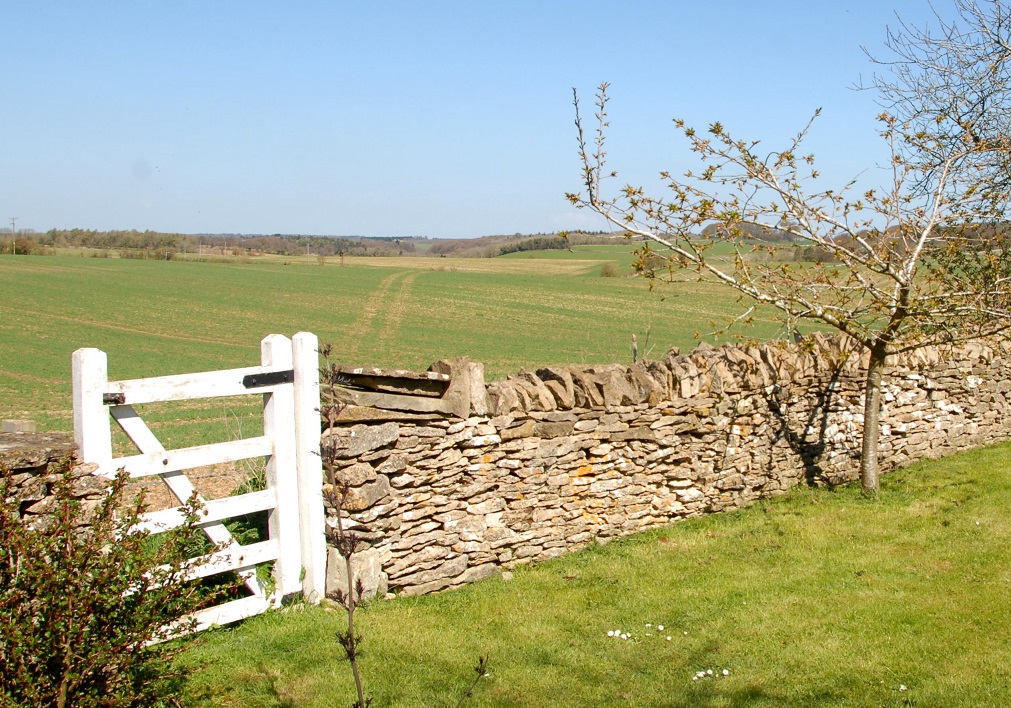 Dry stone walls are a typical characteristic feature of the Cotswold countryside. They act as field boundaries and are ubiquitous in areas where stone is abundant. Cotswold stone is particularly well suited to the job.
Firstly the turf is removed, then large blocks are set as foundation stones, usually beginning at the gateways

The wall is 2 ft. wide at the bottom and narrows to fourteen inches at the top. This narrowing is called a 'batter'

As the wall grows it is filled in the middle with small stones and every so often a 'bonder' or 'througher' is put in to hold the two faces together. Sometimes these are left sticking out to serve as a stile

Each stone is tilted slightly downwards to the face of the wall with a packing of small stones to throw out any water that gets inside

At the required height, rows of stones are set upright to crown and complete the wall, secured sometimes these days with mortar

Although time consuming to build, dry stone walls are highly practical if well constructed, as they are durable and hard wearing. A properly built wall will last many hundreds of years with only a little attention. It requires skill to build as Cotswold stone is soft and porous. No cement or earth is used in the construction of these walls so that the air can get through and the wall remains dry.
The art of dry stone wall building goes back 5,000 years to the Stone Age, when many of the long barrows (tombs) on the Cotswolds had dry stone walls at their entrances and along the sides.
See our property listings here. Contact Pritchard & Company to find out about Cotswold properties for sale, including those not yet on the market. 01608 801030 or email to sales@pritchardandcompany.co.uk