June, 2018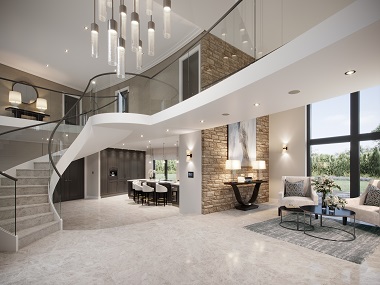 Pritchard & Company have a sound knowledge of new build properties, having worked with some of the best developers and house builders throughout the North Cotswolds, South Warwickshire and South Worcestershire.
New homes developers have gone from strength to strength in recent years to create new homes that are energy efficient, contemporary in design and built to excellent quality. To potential new build developers we offer sound professional advice delivered in a straightforward manner.
Potential buyers can be assured we will offer excellent advice, specialist experience and unrivalled service.
Benefits of choosing a new build house include being involved in choosing details to your specification and taste, moving straight into your new home as soon as it is finished, 10 year warranty providing peace of mind, energy efficiency and an eco-friendly way of living, no upward chains meaning a quicker buying process and a high spec designer home perfectly suited to contemporary living.
We currently have a splendid example for sale which is a truly inspirational new country home. Due for completion summer 2018, The Spinney is a prime example of traditional and innovative design in a delightful rural Warwickshire position. It will boast high specifications and outstanding workmanship, see the computer generated image above for a flavour and see the property listing [here].
We are also in the process of working on a redevelopment scheme for six new homes with a leading firm of Warwickshire architects.
If we can help, give us a call on 01608 801030.