July, 2020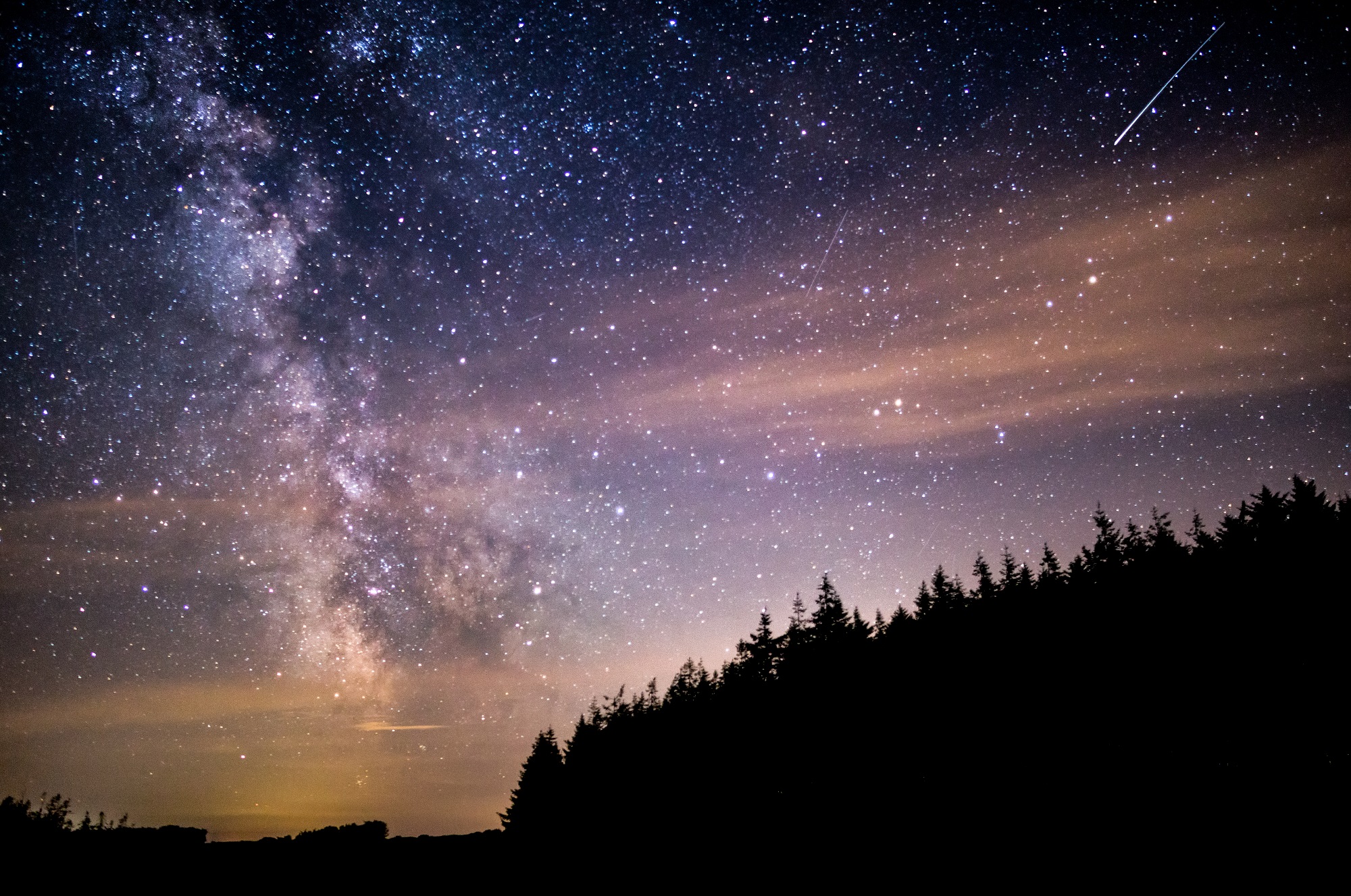 Exmoor National Park became Europe's first international dark sky reserve in November 2011. Home to some of the darkest skies in the country it's a great place to gaze at the stars. Pritchard & Company have a wonderful property for sale within Exmoor National Park where you can star gaze to your heart's content. On the clearest nights on the North Devon moors the human eye can detect about 3,000 stars.
Dark skies are areas where you can look at the night sky without the light pollution created by street lights, neon signs and industrial lighting. For thousands of years, humans have looked up at the night sky and wondered at what they saw. This wonder helped to define our sense of who we are, our myths and legends, our religious beliefs and a sense of our place in a wider cosmos.
These dark skies are now a rare sight, so if this appeals to you why not make the move to this stunning area - a unique place to fall in love with the night sky. Exmoor National Park is a world renowned stargazing destination and one of only four international dark sky reserves in the UK.
Wilsham Farm, a five bedroom substantial farmhouse with outbuildings on a 70 acre Exmoor estate, occupies a delightful setting accessed via a quiet no-through country lane on the outskirts of Countisbury, Lynton. Click

here

for more details. On a clear night the night sky of Exmoor is simply stunning. Many astronomical sights can be seen through the naked eye and even more can be discovered through a telescope or binoculars.
Visit the area to get lost in the cosmos later this year when Exmoor will be celebrating this phenomenon with a special festival:
The Exmoor Dark Skies Festival (16-31 October). This is an ideal opportunity to try stargazing through workshops, camping out, talks, night walks and more. It is still planned to go ahead, but keep informed on their website www.exmoor-nationalpark.gov.uk
For more details on Wilsham Farm and other properties for sale on Exmoor, or if you are thinking of selling your own property, contact Pritchard & Company on 01608 801030 or email to sales@pritchardandcompany.co.uk