July, 2018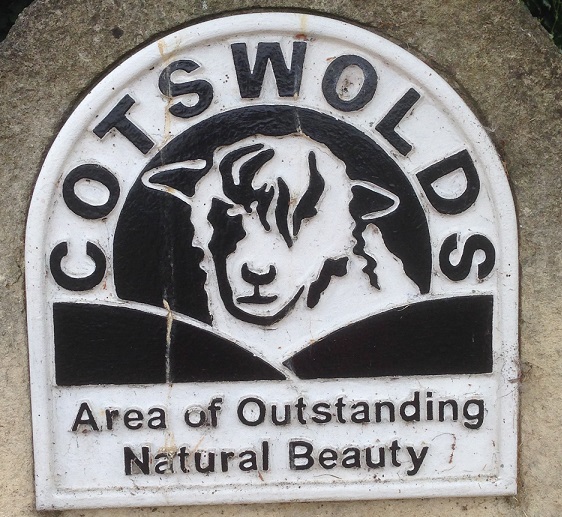 Pritchard & Company is passionate about our local area, much of which lies within the Cotswolds Area of Outstanding Natural Beauty (AONB). Please get in touch if you wish to make the move to one of our properties within this lovely area of enhanced natural beauty.
Areas of Outstanding Natural Beauty are considered 'Landscapes for Life' for people, nature, culture and business and their purpose is to conserve and enhance natural beauty.
Signs depicting the distinctive Cotswold breed of sheep can be seen at the roadsides on the edges of the desingated area, as shown in our photograph.
The Cotswolds was designated an Area of Outstanding Natural Beauty (AONB) in 1966 in recognition of its rich, diverse and high quality landscape. It is the largest of 46 AONBs in England, Wales and Northern Ireland. Described as "rural England at its most mellow, the landscape draws a unique warmth and richness from the famous liemestone beauty of its buildings. Cotswolds AONB covers approximately 790 square miles and has a population of some 152,000. It is located in Gloucestershire, Oxfordshire, Bath & North East Somerset, Wiltshire, Warwickshire and Worcestershire.
The area is famous for its mellow limestone used in buildings and walls and the Cotswold landscape is made up of rolling agricultural land, rich grassland and meadows, deep valleys and woodland.
To view properties in our Area of Outstanding Natural Beauty call Pritchard & Company on 01608 801030.