December, 2019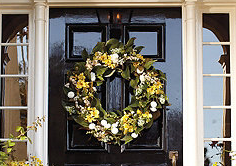 As 2019 draws to a close it is always useful to look back and see how our regional marketplace has performed. Whilst politics have once again had a significant impact on the fortunes of the property market it is fair to say our marketplace has performed well despite the headwinds.
Whilst some buyers and sellers have been deferred from the marketplace altogether, others have weathered the onslaught with resilience. Looking ahead to 2020 and with more certainly over the departure from the European Union we remain optimistic and more confident.
Pritchard & Company will be launching a wide range of pre Spring stock to the marketplace throughout January and February to take advantage of anticipated pent up demand from buyers.
In the meantime we wish you a very Merry Christmas and a prosperous New Year and look forward to all that a new decade in British property brings!
We constantly have properties not listed which are being prepared for market and which may meet your requirements, so please let us know what you are looking for.

CONTINUOUS EXCELLENCE. IT'S OUR STANDARD.
To register for property updates and enter your search criteria here.
Contact us on 01608 801030 or email sales@pritchardandcompany.co.uk