August, 2019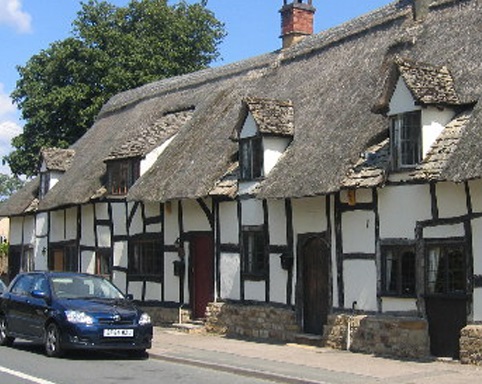 Find out why Mickleton is a great village to live in. We ask Heather who lives on the edge of the Gloucestershire village, where The Cotswolds meet Shakespeare Country and the Vale of Evesham.
Where do you live?
I live with my family just outside the village of Mickleton on the edge of the Cotswolds, bordering south Warwickshire. Mickleton is a good sized village with lots of amenities, including a primary school, two pubs, a hotel and various shops including a great butchers and village store.


What do you do?
My husband and I run a farm shop just outside the village next door to where we live. We also farm locally.


How long have you lived here?
We moved here nearly 10 years ago. My husband comes from this area. The time was right to take over the family business, so we moved into the farm and haven't looked back.


What made you decide to move here?
Our main reason for moving was to take over the running of the farm shop. Also our children were coming to the end of their primary school education and we were keen for them to go to Chipping Campden academy.


What do you love about living here?
The longer we live here the more I understand Mickleton's attraction. The village has lots of clubs and social groups such as the gardening club, theatre group and community vineyard. If you choose to take part everyone is friendly but if you prefer the quiet life, there is no pressure to be involved. We are so lucky to live in such a beautiful area but also have the advantage of being close to Stratford upon Avon with rail and motorway links to so many places.


What do you like to do in the area?
My first love is to walk, there is an abundance of beautiful walks here. Everyone is very friendly, especially if you have a dog to walk. We love the local pub The Kings Arms which has great food and is very welcoming if you just want to pop in for a drink. I took up rowing in Stratford upon Avon a few years ago, it had been on my wish list since living in London, so I am thrilled to live so close to the River Avon. There are so many places to go and visit and a couple of favourites are Hidcote Manor & gardens and Cotswold Farm Park. Also I love being so close to rail links

for shopping trips

to London and Birmingham.


Do you have a favourite local shop?
Obviously because we run a farm shop we have the best food at our fingertips, we have so many lovely customers who like to buy local produce and have a chat at the same time. Lots of our customers are people who have moved here in recent years.


Favourite local place to eat out?
Our favourite places to eat would be The Kings Arms in Mickleton, Huxleys in Chipping Campden, The Four Alls in Welford on Avon and Hook at The Fish near Broadway.
Keep an eye on our property listings and look out for many more exciting instructions to come.